Step by step guide: how to use Jam for ClickUp
Welcome! In this guide we will help you get started logging bugs to ClickUp blazingly fast using the Jam for ClickUp browser extension.
What does Jam for ClickUp do?
Integrate ClickUp with Jam to be able to log bugs as ClickUp tasks extremely fast without context switching. ClickUp tasks created with Jam automatically include developer details that speed up debugging: console logs, network requests, URL, timestamp, and device, browser and operating system specs.
Want to see it to believe it? Here's a 30 second demo:
Benefits
Save time and frustration logging bugs
Make sure no bug slips through the cracks to customers
Capture hard-to-reproduce bugs with the "Share your last minute" feature
Eliminate slow communication cycles between development, support and QA
Engineers can fix more issues in less time with all the detailed developer information a ClickUp task created with Jam provides
What you'll need
The Jam extension installed in your browser – get it at jam.dev.
A ClickUp account – sign up for free at clickup.com.
Connect Jam to ClickUp
1. Click on the Jam browser extension icon and select a capture method (for example "Take a screenshot")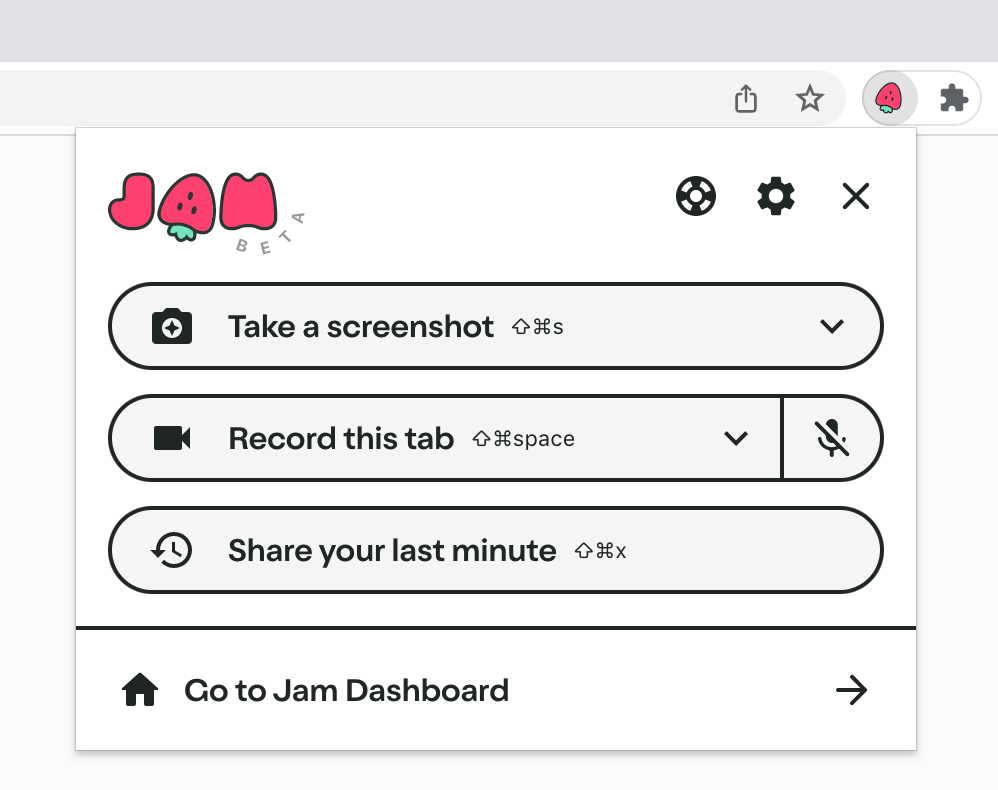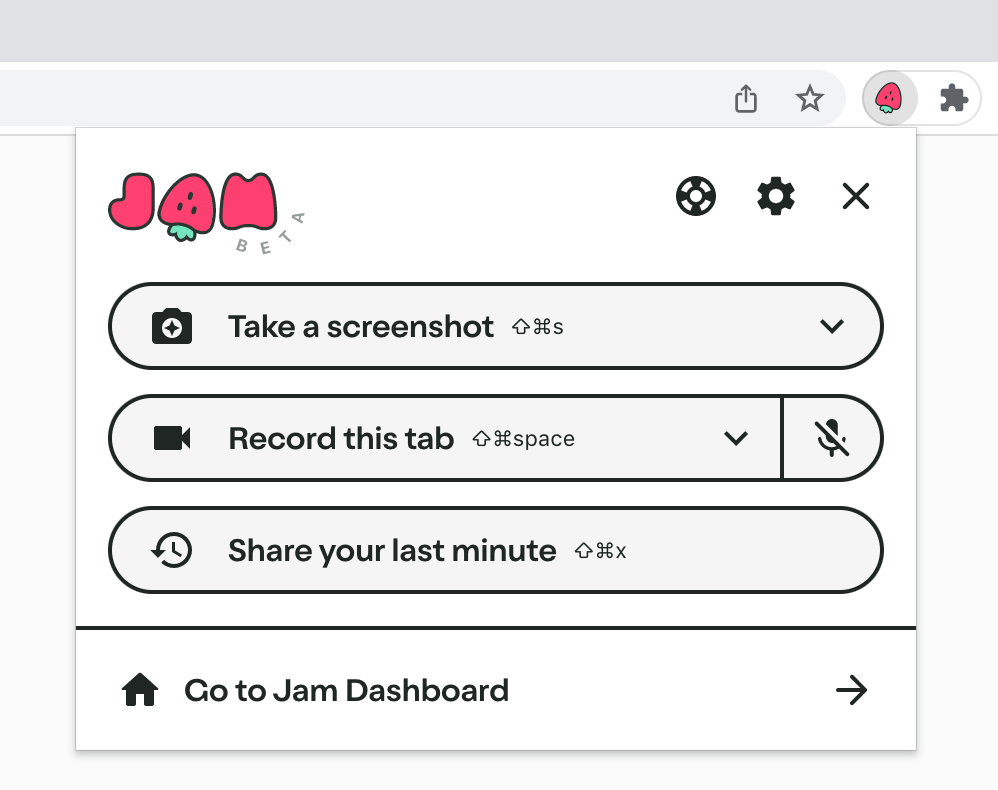 2. Complete your screenshot or screen recording, then the Jam modal will appear. In the Jam modal, click on where it says "Link you can share". That will open a menu with the different destinations you can send Jams to, including ClickUp.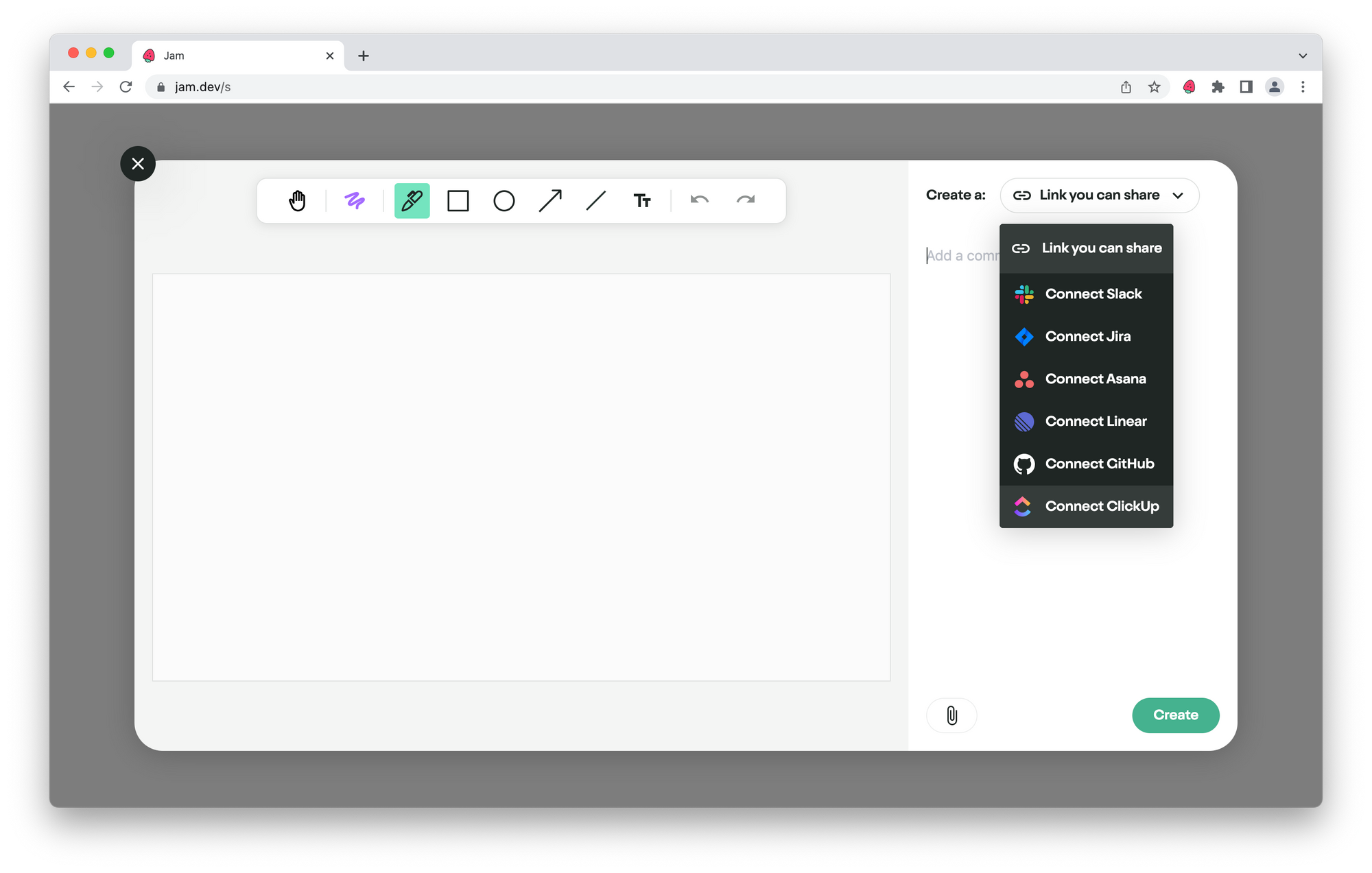 3. Select "Connect ClickUp". This will open up an authentication screen in a new tab. Follow the steps to connect Jam to a chosen ClickUp workspace, and the new tab will close automatically when the authentication is done.
4. Now you are all set to create ClickUp tasks from Jam!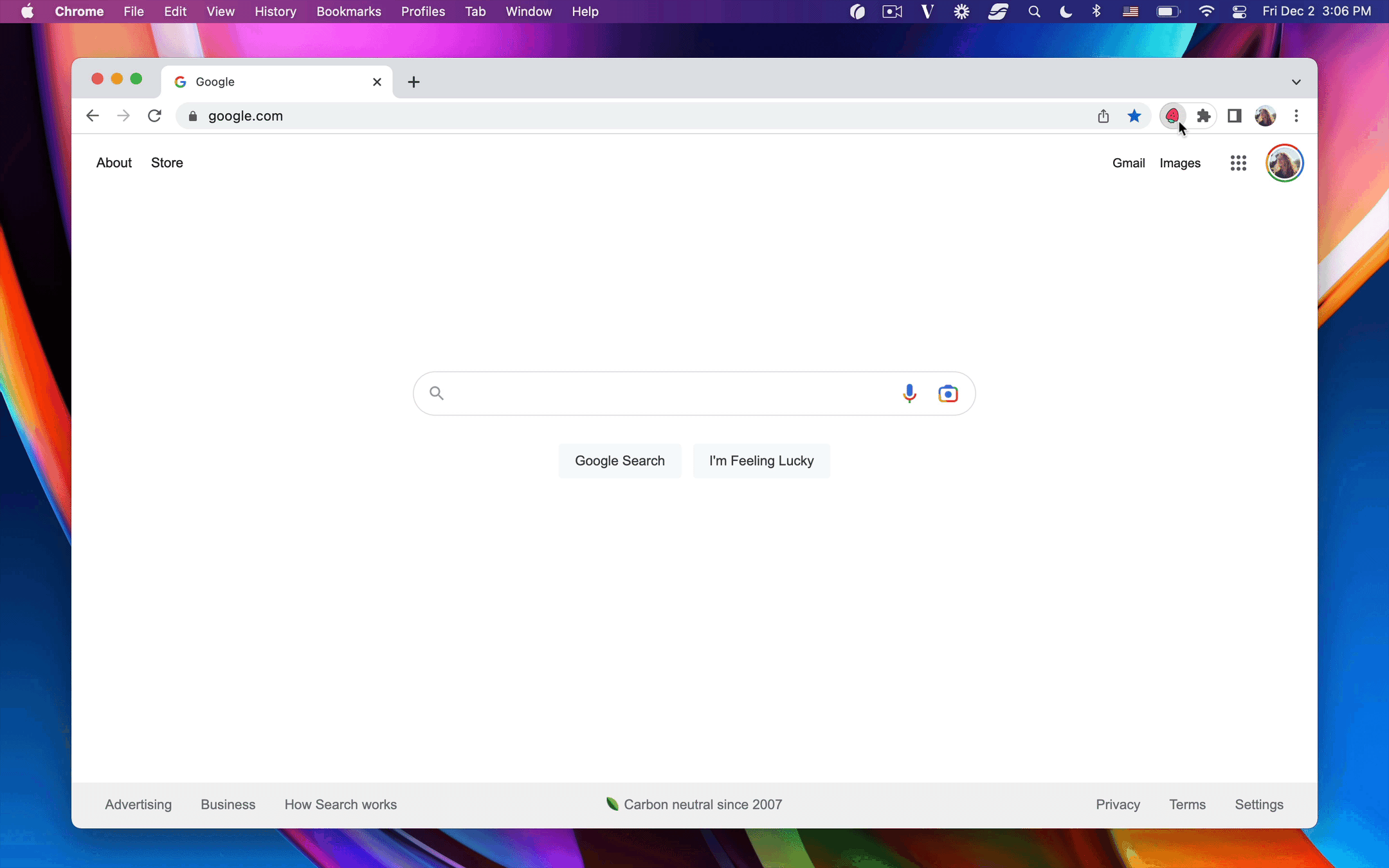 Create a ClickUp task using Jam
When you see a bug on your screen you would like to log to a ClickUp task, click on the Jam chrome extension icon.
Select how you would like to capture that bug. You can screenshot, record a video, or share what just happened with a 30 second rewind.
In the modal, you can provide a task description and fill out all of the relevant ClickUp fields such as priority, tags and assignee. Jam supports your custom fields too.
When you're done, click Create!
Dealing with bugs is 💩, but not with Jam.
Capture bugs fast, in a format that thousands of developers love.