Introducing Jam Embeds: help your team debug faster ⚡️
Meet Jam Embeds – perfectly embed Jams into Notion and Slack!
Here's how it works:
Drop a Jam into your Notion bug tracking board: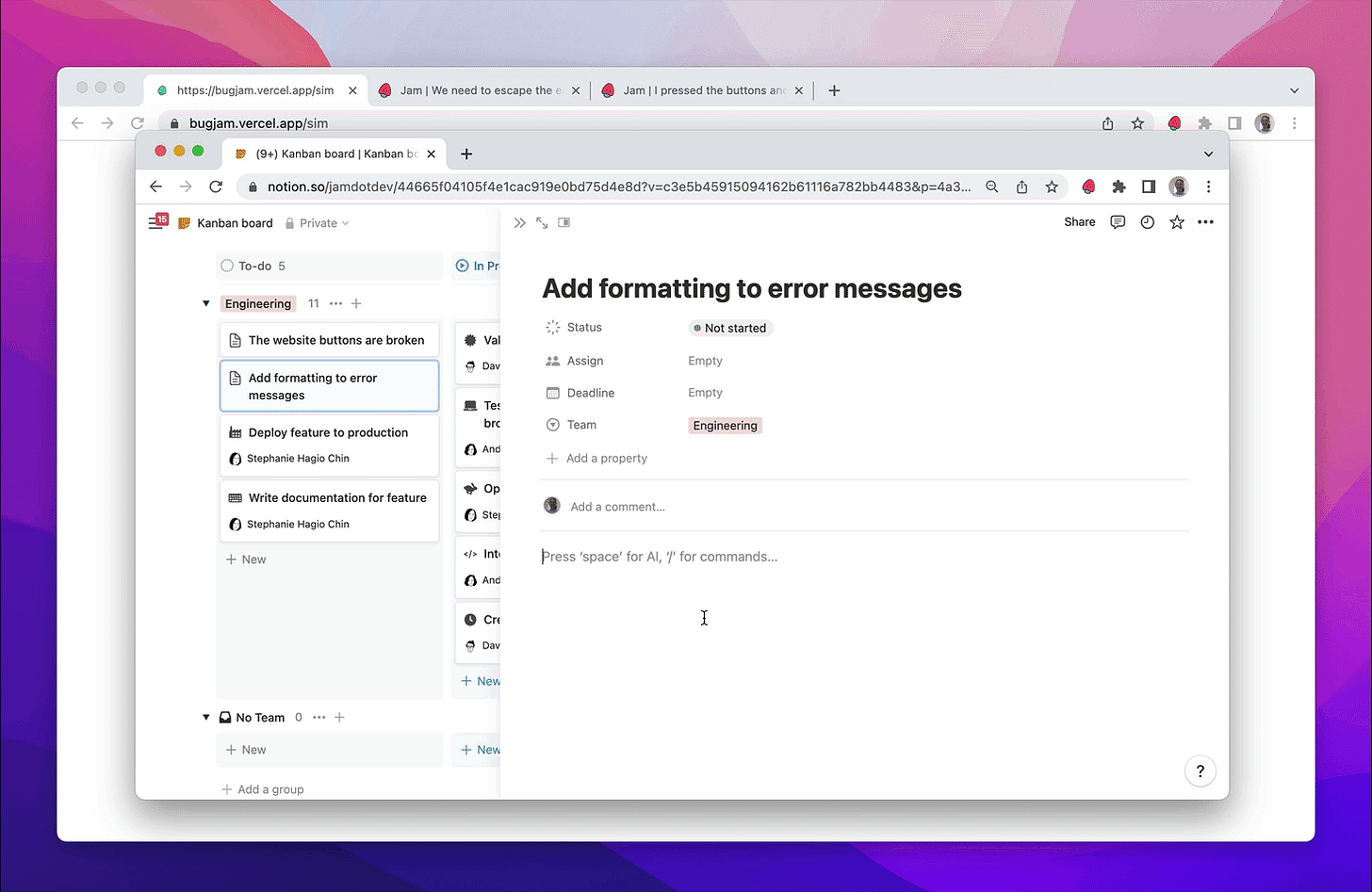 Or send a Jam to Slack:
And you get a perfect embed complete with all the debugging info devs need, like console & network errors. Faster for you to log bugs, faster for them to fix 'em.
We're so excited for you to try it.
Psst – curious how it's made? Jam engineer Petar Cirkovic wrote a great blog post, complete with code samples! Read it here.
Dealing with bugs is 💩, but not with Jam.
Capture bugs fast, in a format that thousands of developers love.