Introducing Jam for Teams: help everyone report bugs better!
We're so excited to announce Jam for Teams – now in beta!
With Jam for Teams, you get a shared workspace to bug bash, collaborate and troubleshoot, plus extra security features and access controls.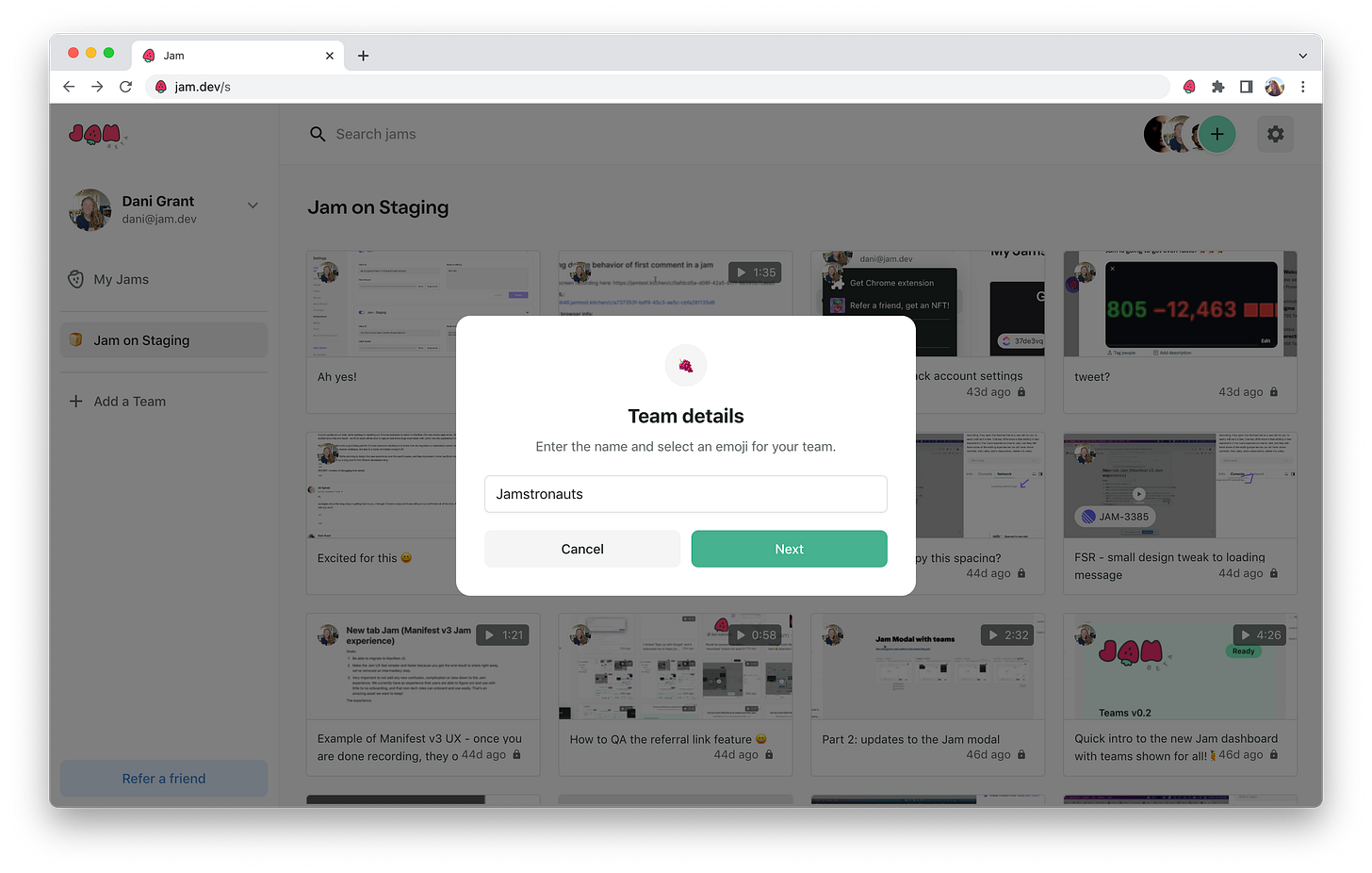 With everyone on your team jamming, you can ensure engineers always have the details they need to debug every ticket: session replay, full network request data, console logs, browser & OS details and more! ⚡️
The teams plan is $10 per teammate per month.
And to celebrate today's launch, we're giving you 50% off your first 6 months if you book your setup call today (ca-ching!) 💸.
Get started now! We're so excited for you to try it.
Dealing with bugs is 💩, but not with Jam.
Capture bugs fast, in a format that thousands of developers love.