Launching today: Copy as cURL!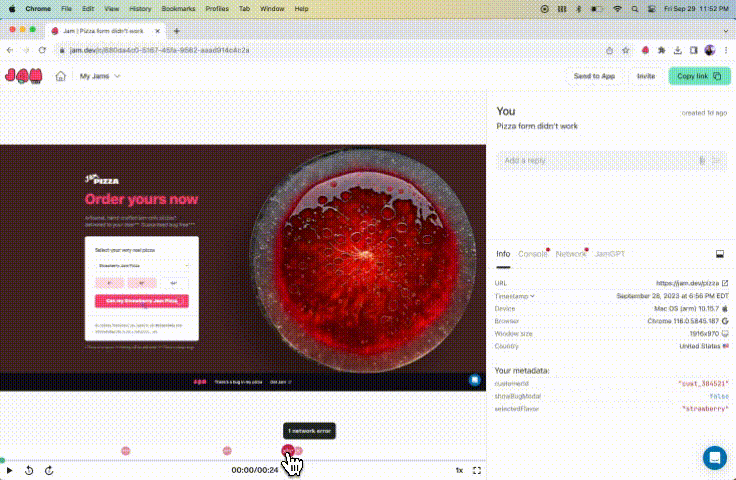 Now engineers can replay network requests from Jam on their local machine – in 1 click!
Making it…
Faster for engineers to debug ⚡️
And faster to confirm when they've fixed a bug, too 💪
This is one way Jam gives engineers a more actionable bug report – you can't export a network request from a basic screenshot or a Loom. You need a Jam!
We can't wait for you to try it. Happy faster bug fixing!
Dealing with bugs is 💩, but not with Jam.
Capture bugs fast, in a format that thousands of developers love.