Launching today: Debug Timeline – you never have to write repro steps again!
Today we're launching Debug Timeline: an automatic list of everything that happened leading up to a bug.
Now, engineers will always get detailed repro steps, but you don't have to write them!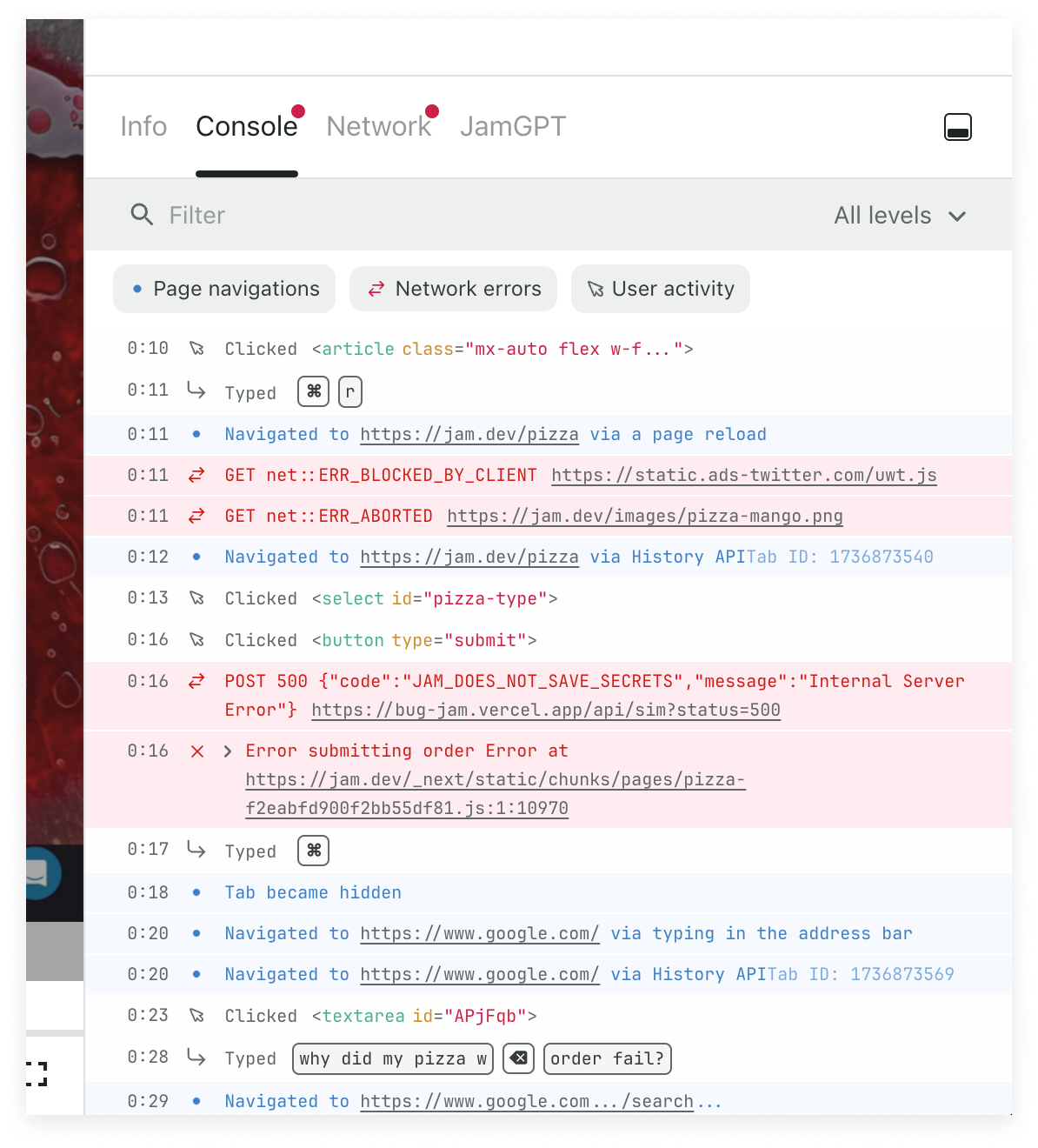 We did 20 rounds of feedback & iteration to make sure the details are just right – with automatic playback alongside the video, jump–to-moment from timeline to video, and making it easy to copy element attributes to build automated tests.
Here's a tour of Debug Timeline, recorded by the project's lead engineer Rui Conti and product manager Cyrus Roshan:
We've been so excited for this to launch. Can't wait for you to never have to write repro steps again!
PS – Want to hear how this feature actually saved us 8 hours of engineering time yesterday? Video below, and here's the actual Jam of the bug in question.
Dealing with bugs is 💩, but not with Jam.
Capture bugs fast, in a format that thousands of developers love.