💥 New improvements launched to Jam for Slack!
It just got a lot more productive to share Jams with your teammates on Slack.
Anytime you capture a bug and drop a Jam link into a Slack channel…
Your teammates will now see a detailed expanded preview (Voila!) 🎉
And - you can now watch both videos and instant replays right from Slack – and preview the errors on the video's timeline (best part: without even leaving Slack 🤯)!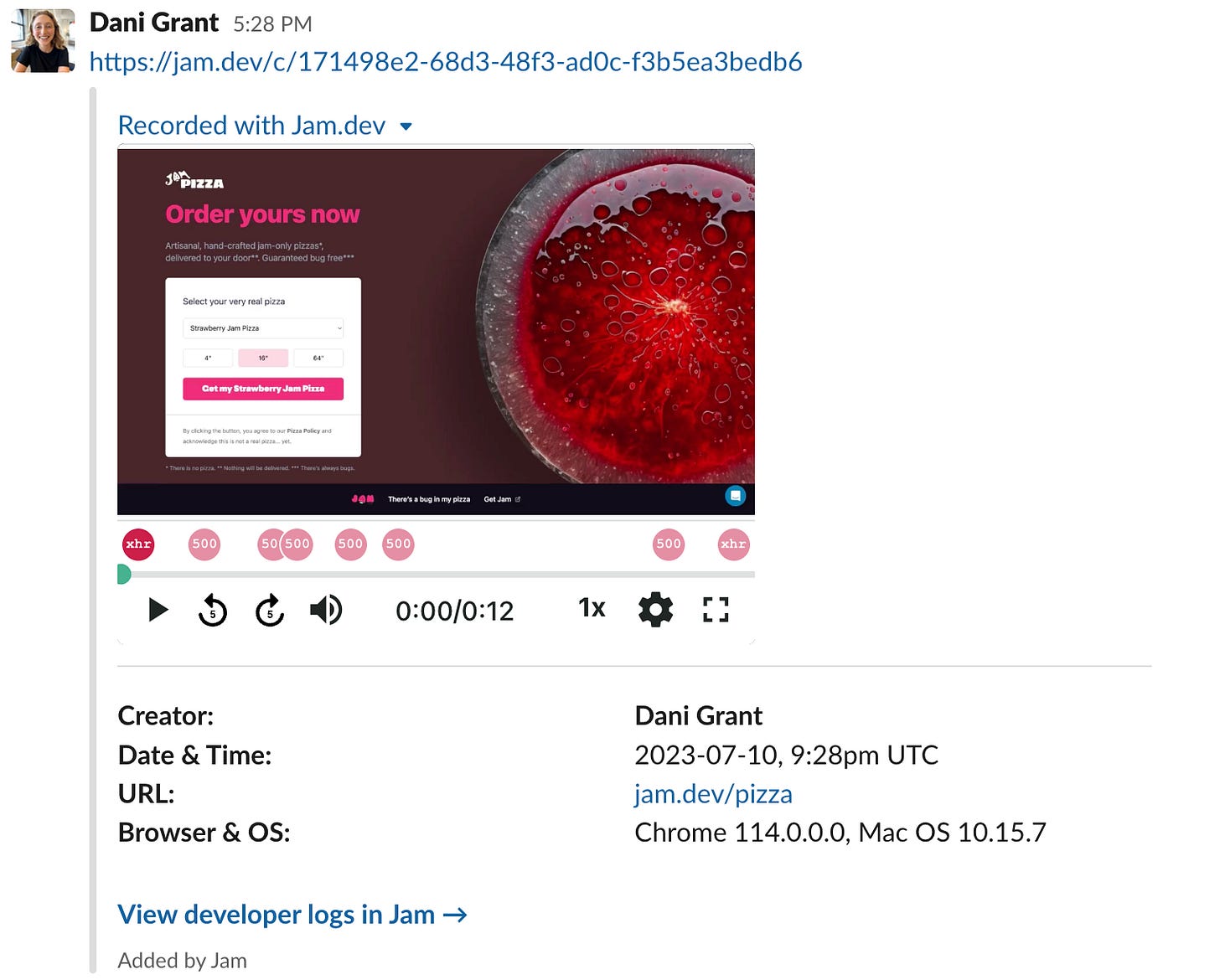 You'll need to re-auth into Slack from Jam, but trust us it's worth it.
Anything else you want to see in the Jam + Slack integration? Reply to let me know.
Happy jamming in Slack!
Dealing with bugs is 💩, but not with Jam.
Capture bugs fast, in a format that thousands of developers love.